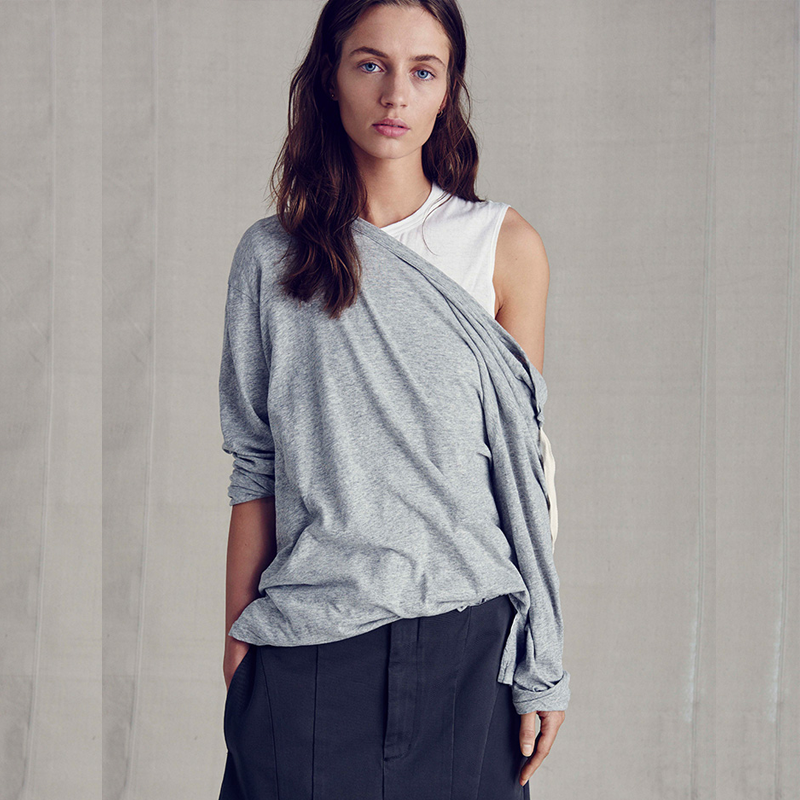 If there's one label that has always had a place in my closet it's Bassike. I can still remember my very first purchase all those years ago. Consisting of organic jersey tees and long sleeved tops in grey marle and black. All so lovingly lived-in that I ending up wearing them to bed as my winter pyjamas. Almost eight years on and I'm still captivated by the concept of easy, breezy and beautiful basics. Simple pieces that are as equally as perfect to wear when your lazying around at home or if you're going to relaxed lunch on a Sunday afternoon.
I recently added a few more basics to my Bassike collection. All with my upcoming trip overseas in mind; Including a pair of Slouch Jersey Pants and an Oversize Curve Hem Sweat. Both in black of course! They'll prove to be indispensable layering pieces over the next few months, as well as comfortable and chic 14 hour plane attire too. The new Bassike spring collection launched today and there is no denying how beautiful it is. I'm certain that Bassike pile of mine will be growing a little taller in the near future. To see their new collection as well as their core pieces click here.
Photos are not my own. Source Bassike.