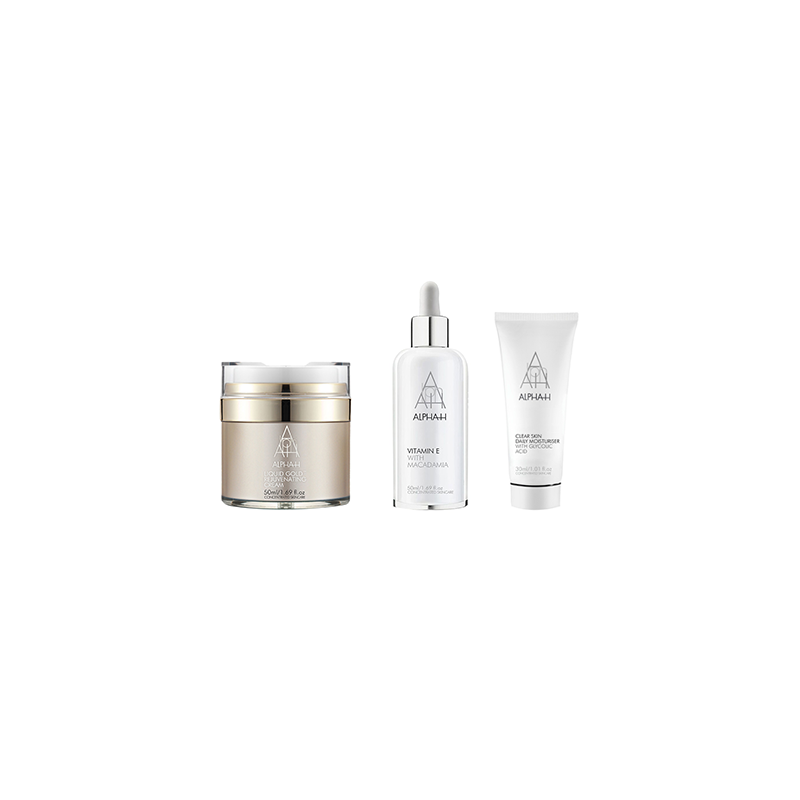 Skincare can be a minefield, even for those in the know. From products, their ingredients, technique and usage, it's hard to be sure you're not doing at least something wrong. Recently I wrote a post where I shared the Alpha-H products that I can't live without. When I shared this with the girls at Alpha-H they emailed me straight away. Surprised that I had found success with two products in particular, which are actually recommended for forty + and fifty + skincare regime.
When I had published the post on my blog, my skin was flawless and in the best condition it had ever been. But when I stopped using the two products which are usually recommended to someone in their forties or fifties, that's when I noticed issues. I know now that my skin had been over stimulated and as a result was craving the products it had become use to. However, I have to admit at the time I had no idea what was going on.
Once I'd talked to the girls, it suddenly all made sense. I hadn't consulted anyone about what I should be using. And with so many choices I'd just made a very common mistake. That's when I decided it was time to touch base with one of the experts at the Alpha-H HQ, who recommended the ideal routine for my skin and the product changes that I should make ASAP.
Here are the new skincare products I've recently added to my routine…
Alpha-H Clear Skin Moisturiser. I have been using this new moisturiser every day for the last few months and I can't imagine my life without it. Refreshing and lightweight, it works to clarify and hydrate your skin. It also contains natural ingredients which help to prevent breakouts and soothe any irritations.
Alpha-H Liquid Gold Rejuvenating Cream. Formulated to nourish and rehydrate thirsty skin, this rich moisturiser is best suited to dry, sun damaged and pigmented skin. I apply this every second evening to keep my skin clear and glowing.
Alpha-H Vitamin C Serum with Hyaluronic Acid and Grape Seed. I apply this every second evening when I'm not using the Liquid Gold Rejuvenating Cream. Enriched with botanicals and hyaluronic acid, this Vitamin C serum brightens, hydrates and plumps up the skin.
The Alpha-H products which have remained in my routine…
Alpha-H Balancing Cleanser with Aloe Vera. A creamy three-in-one cleanser rich in Vitamin E and Aloe Vera. It completely removes all of your face and eye make-up whilst helping to correct the skin's natural pH balance.
Alpha-H Instant Facial. This spray helps to reinvigorate the complexion by refining the size of your pores, removing dead cell build-up and softening wrinkles. It also leaves the skin feeling fresher, smoother and firmer.
Alpha-H Liquid Gold. Liquid Gold is probably the most famous product from the Alpha-H range. A skin resurfacing treatment formulated with a low pH delivery system to effectively diminish wrinkles, pigmentation and sun damage.
Photos are not my own. Source Alpha-H.