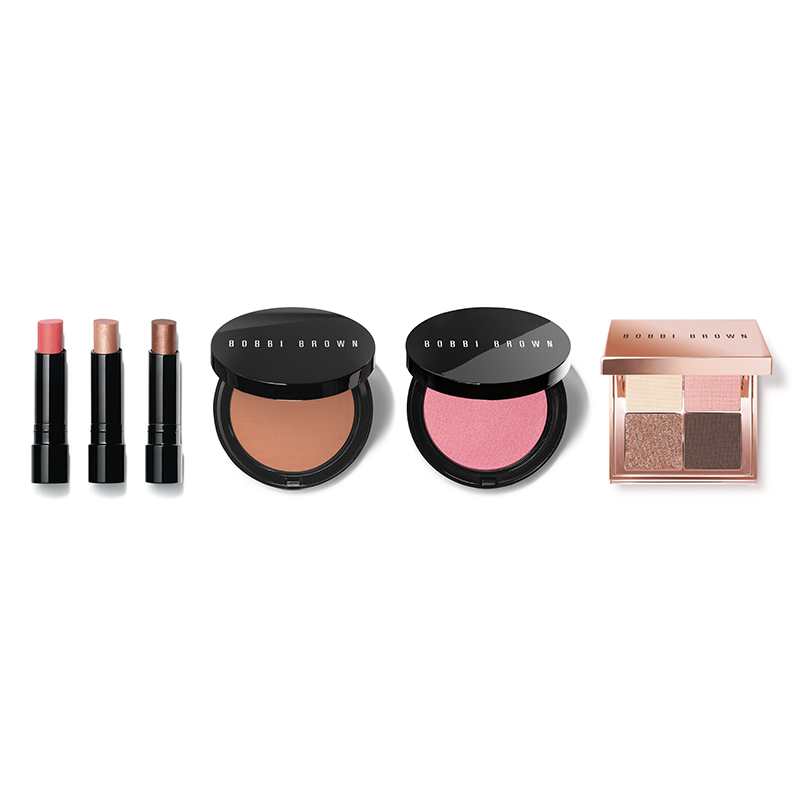 As winter weather well and truly begins to set in, there is no easier way to hold onto that remaining summer glow and add warmth, tone and life back into your face than with a natural dusting of bronzer. Luckily this month sees the launch of Bobbi Brown Beach Nudes. A collection of three essential make-up items for creating a gorgeous, sun-kissed glow all year-round, in just a few steps.
Bobbi Brown Bronzing Powder. If your anything like me, your skin gets a shade or two lighter in the colder months. For this reason a bronzing powder is the perfect option. I love the new Bobbi Brown Bronzing Powder. A soft matte, silky-smooth bronzer which combines two-tones of red and brown to create a shade that you would find in a natural tan. Instantly warming the skin with a natural looking colour.
Bobbi Brown Sheer Lip Colour. This super lightweight formula glides on smoothly and evenly, delivering a sheer and slightly glossy finish that's wearable everyday. Formulated with Shea Butter, Murumuru Butter and Apricot Kernel Oils, the subtle colour once applied not only helps warm your completion, but also rejuvenates, nourishes and prevents awful winter chapping.
Bobbi Brown Sunkissed Eye Palette. Nothing kills the illusion of a summer glow like tired eyes. The good news is you'll find the perfect combination of bronzy nudes, soft pinks and gold shades all in the one eye palette. Each perfect for for brightening eyes. To create a subtle summer glow, simply apply colour to the inner corners of your eye and swept across  your eyelids. If you have particularly dark or red eyelids, even out the tone with an application of the Bobbi Brown Intensive Skin Serum Corrector or Concealer prior to applying shadow.
If you want to achieve dewy, healthy-looking complexion you also can't go past my favourite Bobbi Brown Shimmer Brick; And to complete your look apply a coat of the new Eye Opening Mascara to perfectly thicken, curl and lift your lashes. To purchase any products mentioned in this post as well as the new Bobbi Brown Beach Nudes collection, visit the Bobbi Brown website here.
Photos are not my own. Source Bobbi Brown.