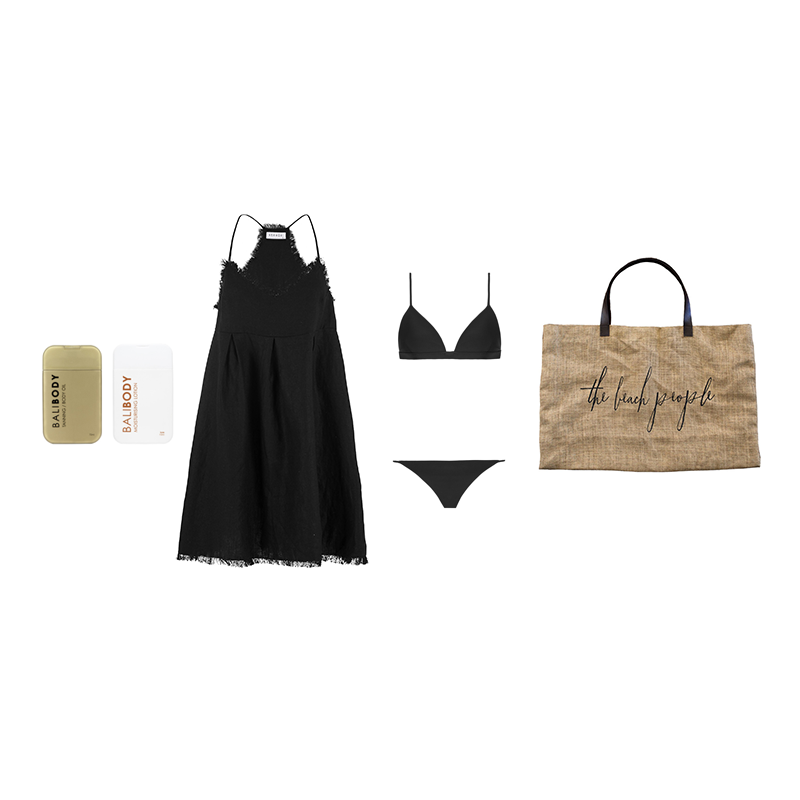 This weekend I am driving down the coast to Jervis Bay and I can't wait! I've never been, but I've been told the beaches are beautiful and the sand is the whitest in the world. I'm also looking forward to an extended weekend doing as little as possible. I should warn you in advance I'll be posting way too many beach photos on Instagram! Here are a few of those items I won't be leaving home without…
Bali Body Natural Tanning and Body Oil and Luxe Moisturising Lotion. Bali Body Tanning Oil was my go to overseas so I'll be packing this again. Now it's all about maintaining my tan and ensuring my skin is super hydrated, which is why I wouldn't go anywhere without Bali Body's new Luxe Moisturising Lotion.
The Body Shop Coconut Body Mist. This scent is perfect for any beach getaway. Who doesn't love the scent of coconut?!
Steele Chala Dress. One of my very favourite new additions to my closet, there's nothing better for a vacation than a loose styled dress to throw on of an evening for dinner. This one is made of a soft linen and is perfectly teamed with my Sol Sana Sandals.
Black Bikini from Her The Label. I can never go past a black bikini, and the truth is you can wear them as much as you want and it won't be the bikini that you've worn every day. This mini vacay I'll be wearing my new one from Her The Label.
The Beach People Jute Bag. This is one item I forget all the time – but is so important for any beach day. Your bag! I always have so much to take the beach; sunscreen, water, magazines, towels… and carrying it all in this huge bag from the Beach People is ideal.
Make sure to follow me on Instagram (@gemmalouise_may) and Snapchat (@gemmalouise_may) while I'm away for updates.
Photos are not my own. Source as stated above.