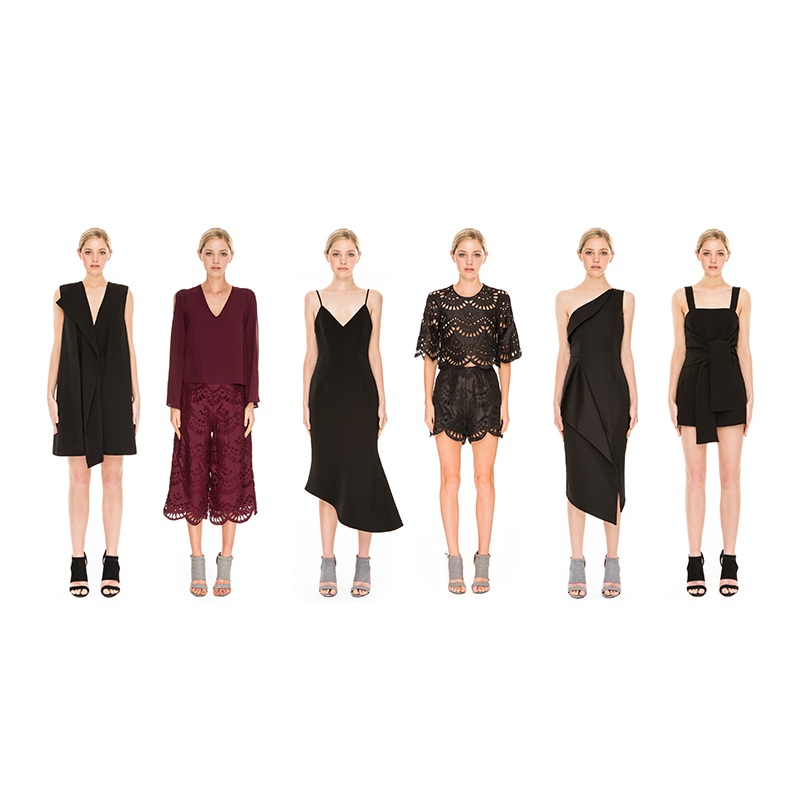 Given 90 per cent of my spare time is spent browsing the internet for beautiful new things to add to my closet, it seems quite fitting that Cyber Monday is among my favourite shopping events of the year.
With summer just days away this Cyber Monday I'll be investing in some new season pieces from The Fashion Bunker. In particular those items which have been on my wish list for a while including The Fifth Label Now You See Me Dress in Black, Cmeo Collective Stolen Dance Cami Top in Navy and the  Finders Keepers Wanderer Dress.
I've also spent the past few days compiling a list of beautiful Keepsake pieces which are perfect for the party season ahead. Classic and chic, each would be suitable for many different end of year celebrations. And so, here is a small edit from me, to help you get started on your own Fashion Bunker x Cyber Monday wish list…
Enter the code CYBER2015 for 20% OFF all purchases from The Fashion Bunker including; Keepsake Heart Racer Long Sleeve Silk Top in Wine. Keepsake True Faith Culottes in Wine . Keepsake Rip Tide Dress in Black . Keepsake True Faith Top in Black . Keepsake True Faith Shorts in Black . Keepsake Inhibitions Dress in Black .  Keepsake Stolen Heart Vest in Black . Keepsake Long Division Playsuit in Black.
Photos are not my own. Source The Fashion Bunker.