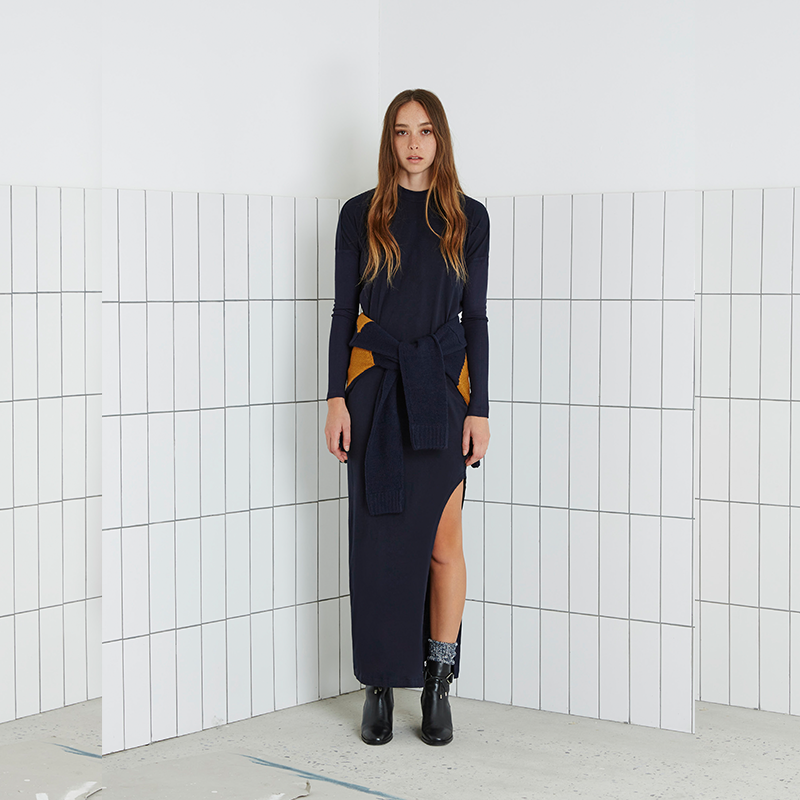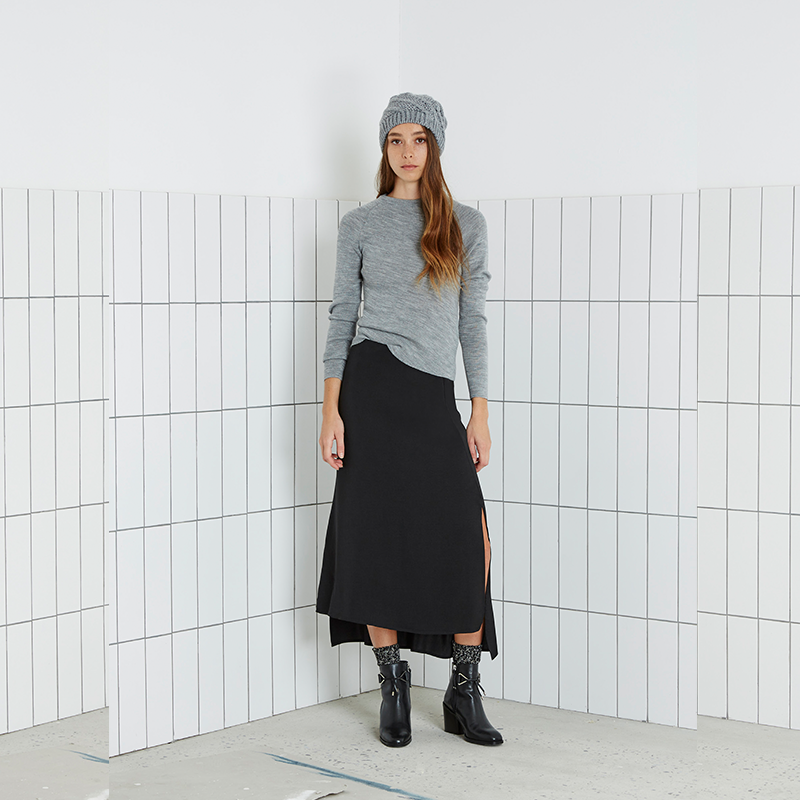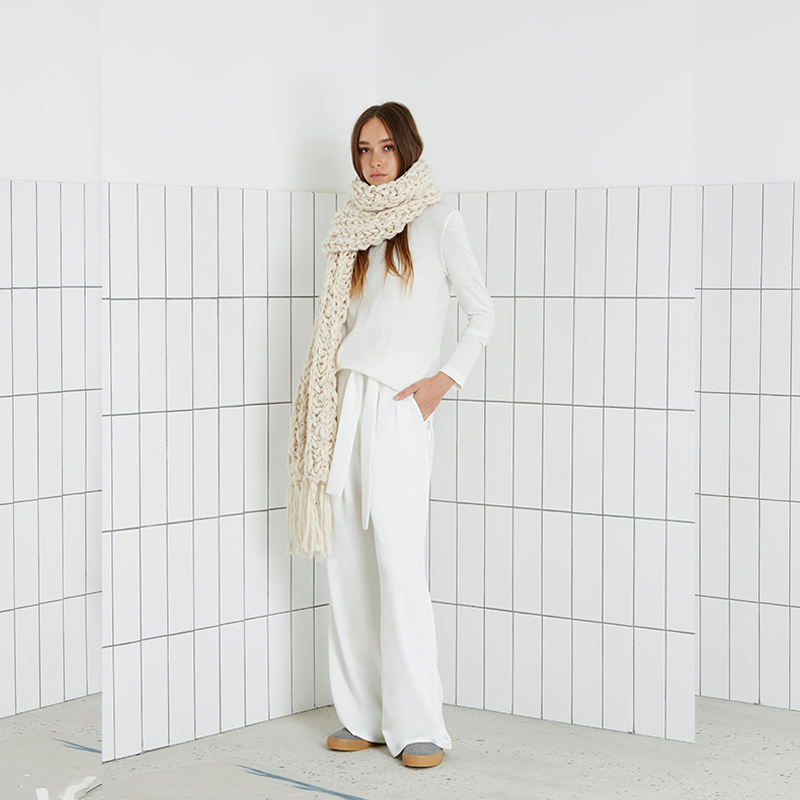 It's becoming obvious (to me, anyway) that I seem to be wearing the same kind of things over and over again this winter. That includes just three staples in particular; Slouchy sweaters, cozy cover-ups and skinny jeans. Each in a varying shade of black. There are two very simple reasons for this. First, all of the styles mentioned are fail-safe items that have sufficiently gotten me through the recent chilly mornings and rainy days. Second, I can't seem to get out of bed in the morning. As a result on a typical day, I have about twenty minutes to get ready and dressed before racing out the door…
Luckily the new collection from The Fifth Label, Off The Grid covers all my current needs and more. With it's effortless and perfectly curated range of jersey basics, over-sized knitwear and relaxed pant styles in grey, navy and black. It also includes asymmetric shapes, stepped hems and denim details. All of which will easy elevate my current winter wardrobe routine. My favourite pieces from the range; The Burning Colour Shirt in Blue Denim . The Landing Jumper in Grey . City Haze Tee in Grey . Infinity Long Sleeved Top and the Infinity Tank in White. To shop the entire The Fifth Label Off The Grid collection visit the Fashion Bunker here. For all new arrivals from The Fashion Bunker click here.
Photos are not my own. Source The Fifth Label.