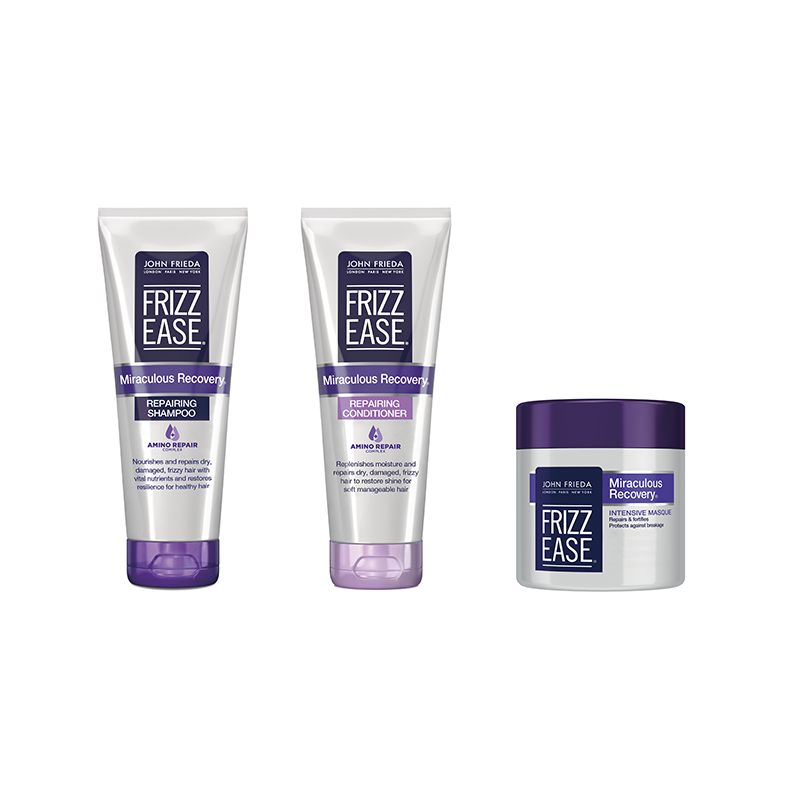 All hair can benefit from a little love now and again. Especially my sad, limp blonde locks which have been subjected to the frigid winter air and become something more alike to a bundle of dry, brittle, split-ended sticks, rather than my desired bouncy mermaid locks. That is why I have been in desperate need of additional hydration (damage repair) of late.
For the last few weeks I've swapped my regular Shampoo and Conditioner for the John Frieda Frizz Ease Miraculous Recovery Repairing Shampoo and Conditioner as well as the John Frieda Frizz Ease Miraculous Recovery Masque; a weekly hair mask designed to help protect against breakage. The best thing about the Masque? Unlike others on the market you only have to leave it on for three to five minutes to see results.
After just a few weeks my hair feels thicker, looks glossier and has a bit more weight to it than before. And whether due to these treatments or the weather, static and frizz have definitely disappeared! Shop these John Frieda Products for yourself here.
Photos are not my own. Source John Frieda.