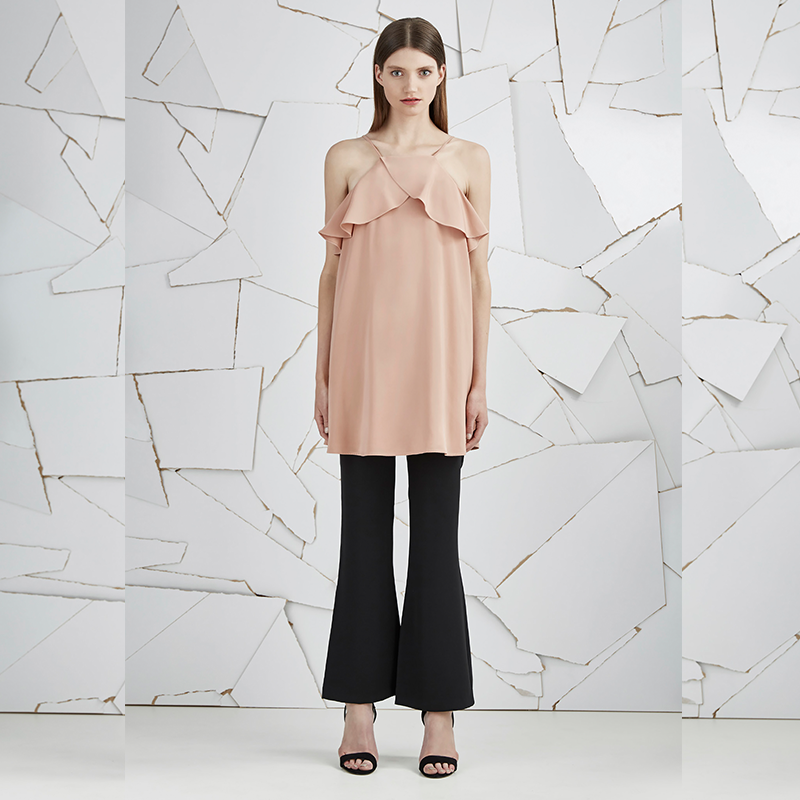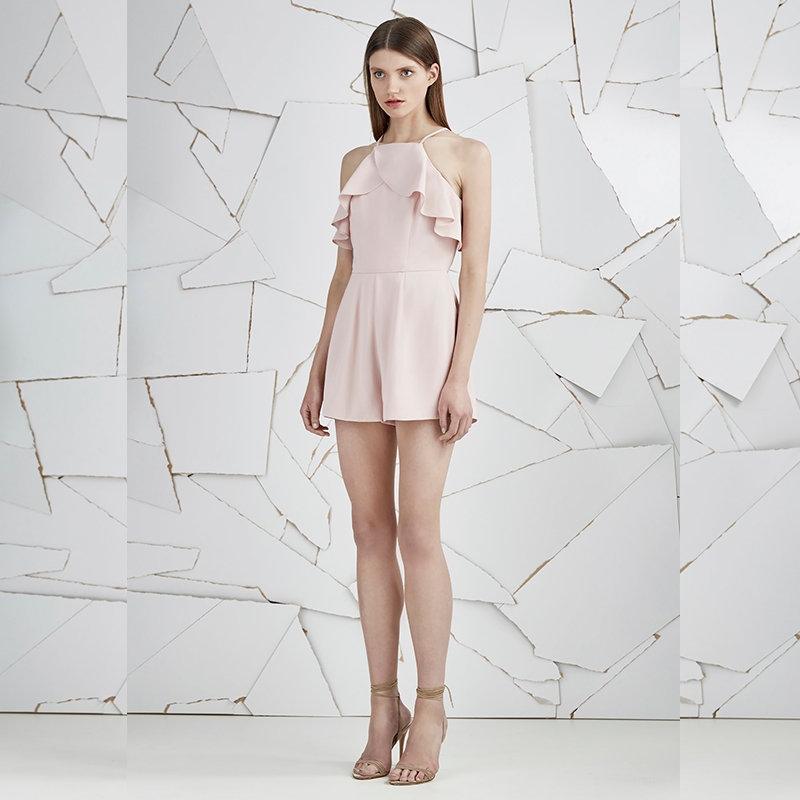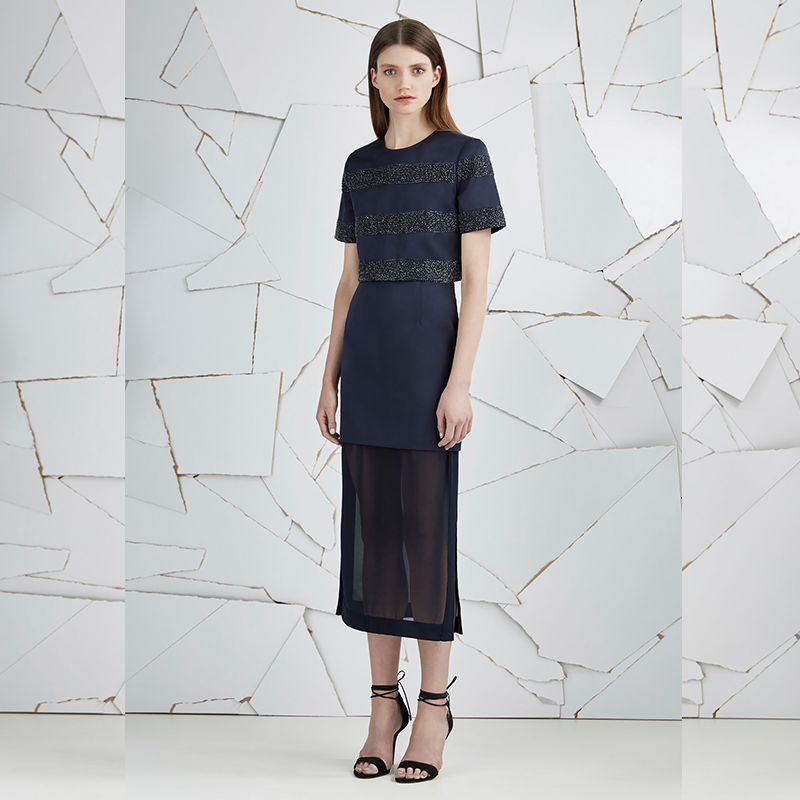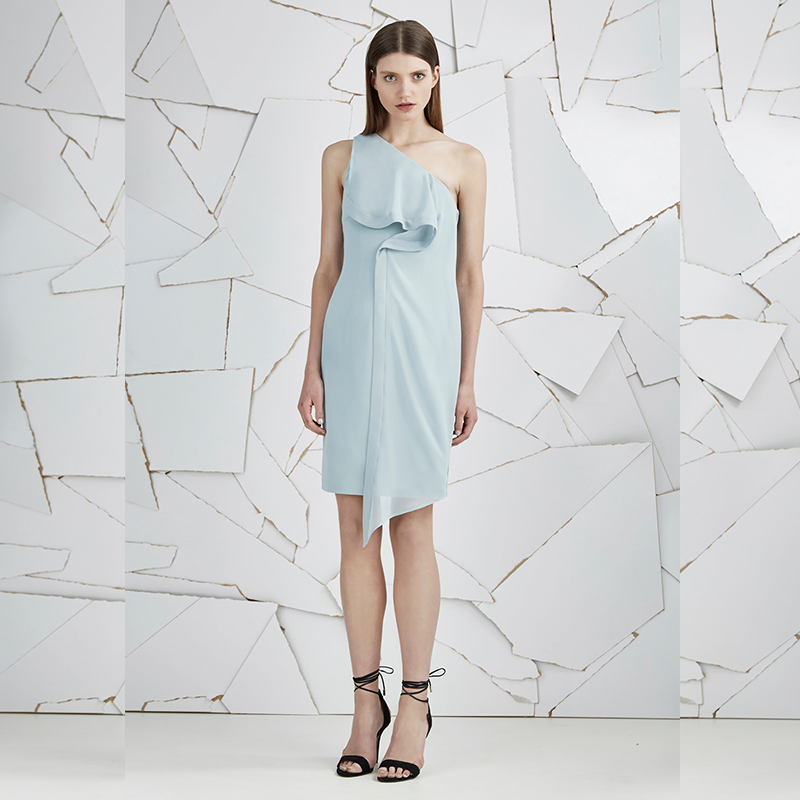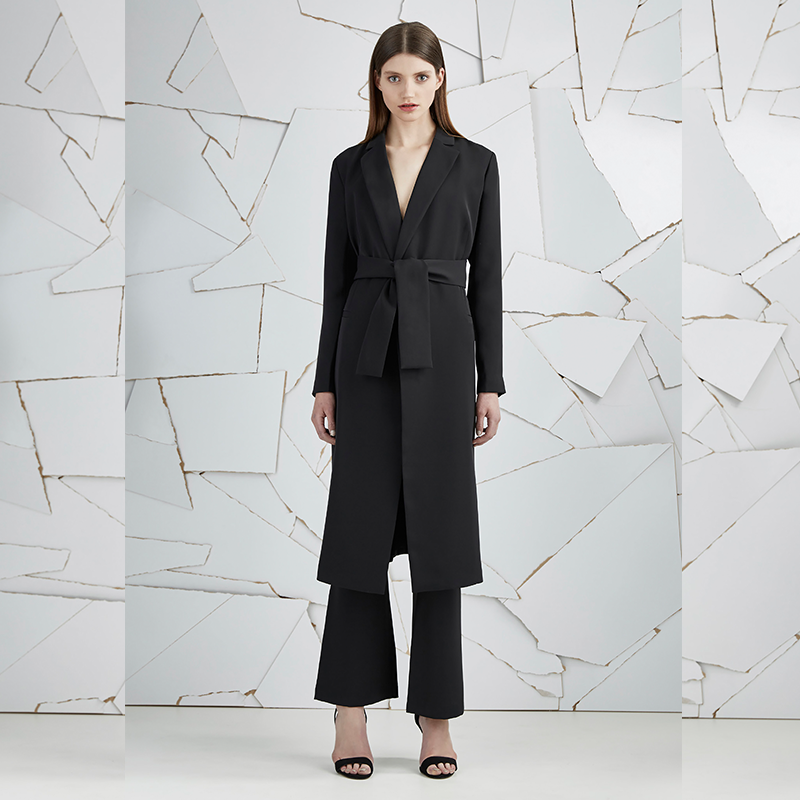 Life has been so overrun with work and other things lately that I haven't had a chance to focus on my blog in weeks. However the chaos is finally clearing and I promise to make more time to properly keep you in the loop. First, with the enchanting new collection from Keepsake The Label. A range consisting of fluid trench coats, flared pants, mini length dresses and off the shoulder styles. I have to admit, some pieces aren't ideal for the cooler weather. However there really is no better time than the present to begin planning your new spring wardrobe. Especially one which features pretty pastel tones, softly flushed neutrals, navy and black. All imbued with a sense of romance, delicate lace, flowing silks and a deconstructed beauty.
My favourite piece from the collection is the perfect little black dress for the season ahead; The Much More Mini Dress in Black. Featured in the very first and very last image above. I love that this dress is also perfectly teamed with the Be Still Flared Pants for a fresh take on this current trend. You can find the dress and buy it for yourself at the Fashion Bunker by clicking here. Other pieces from this collection that I absolutely love include; The Shake It Up Dress in Navy . Tomorrow Mini Dress in Black . Not To Be Mini Dress in Black . Much More Maxi Dress in Black and the Chain Reaction Trench Coat in Black. To shop the entire Keepsake The Label Foundations collection visit the Fashion Bunker by clicking here.
Photos are not my own. Source Keepsake The Label.