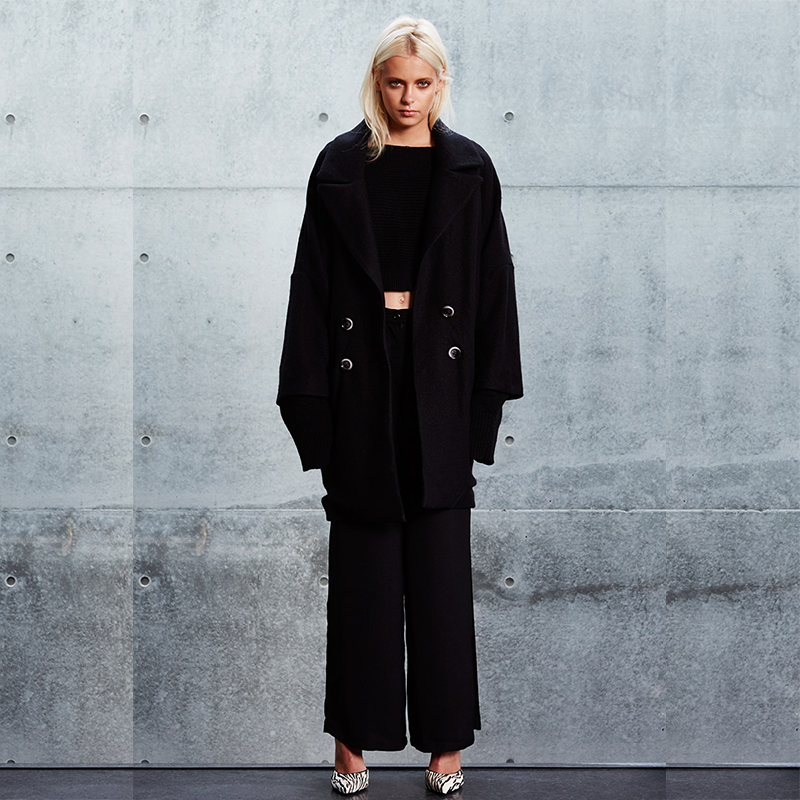 As the saying goes, better late than never. I have to admit, I've had some pretty harsh moments this season, without a proper winter coat. Yes, that's right, not one. This isn't a new thing either. Every winter I find it really tough to find a coat I love and so, for the last few years I've managed to go without!
Enter the Maurie And Eve Riley Coat in Black which is everything I have ever wanted in a winter coverup. Luckily I managed to get my hands on it just before the coldest day of the year over the weekend! To shop the Maurie And Eve Riley Coat for yourself, click here.
Photos are not my own. Source Maurie And Eve.