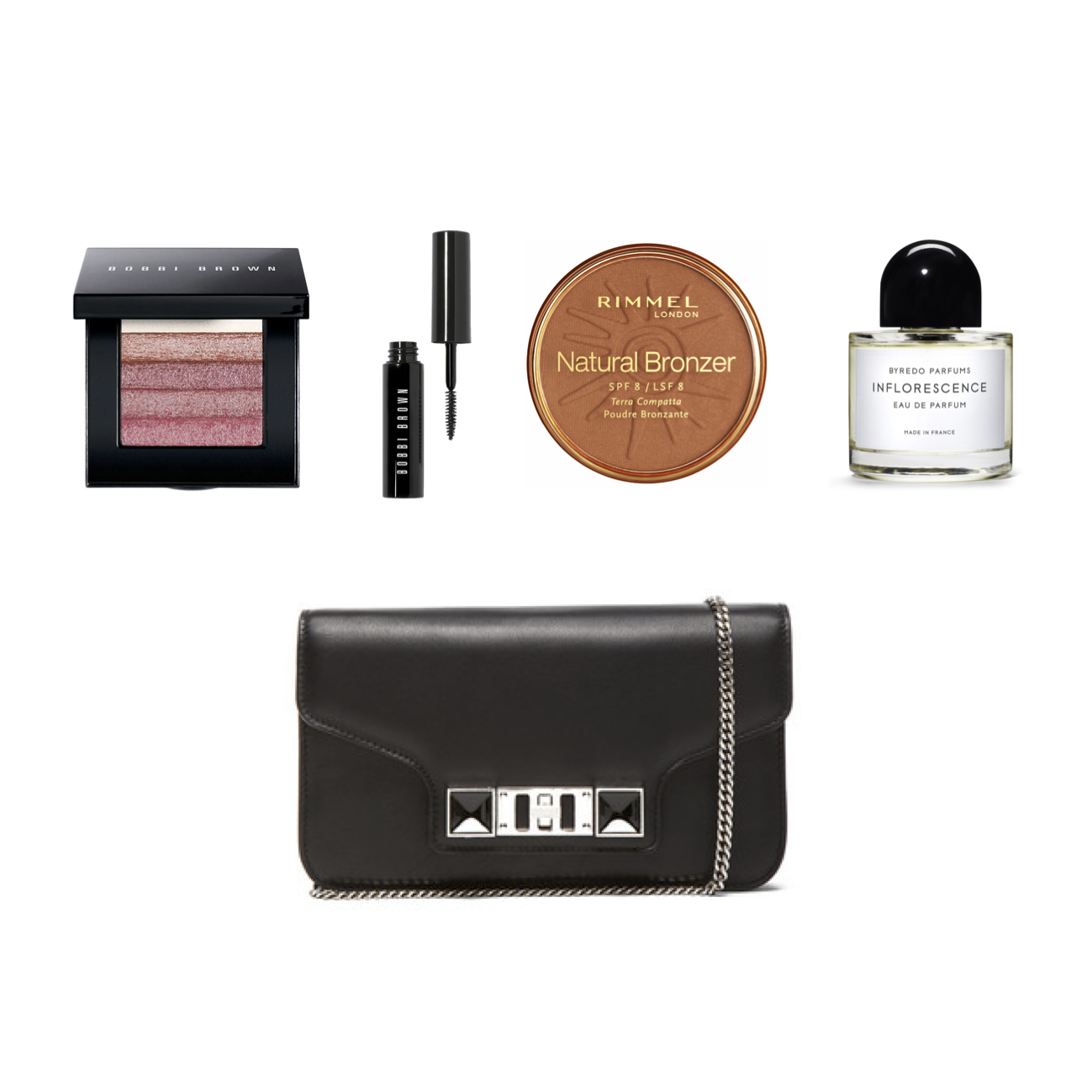 MBFWA starts today so I thought I'd take a moment to run through my MBFWA beauty essentials and the items I'll be packing in my bag with me this week. As I'll be going back and forth from work there won't be any need to have a huge bag. I'll just have my every day make-up essentials.
From left to right :
Bobbi Brown Rose Shimmer Brick . Bobbi Brown Everything Mascara . Rimmel Natural Bronzer . Byredo Parfumes Inflorescence Eau De Parfum from Mecca . Proenza Schouler PS11 Wallet… and of course my phone.
Photos are not my own. Source as stated above.