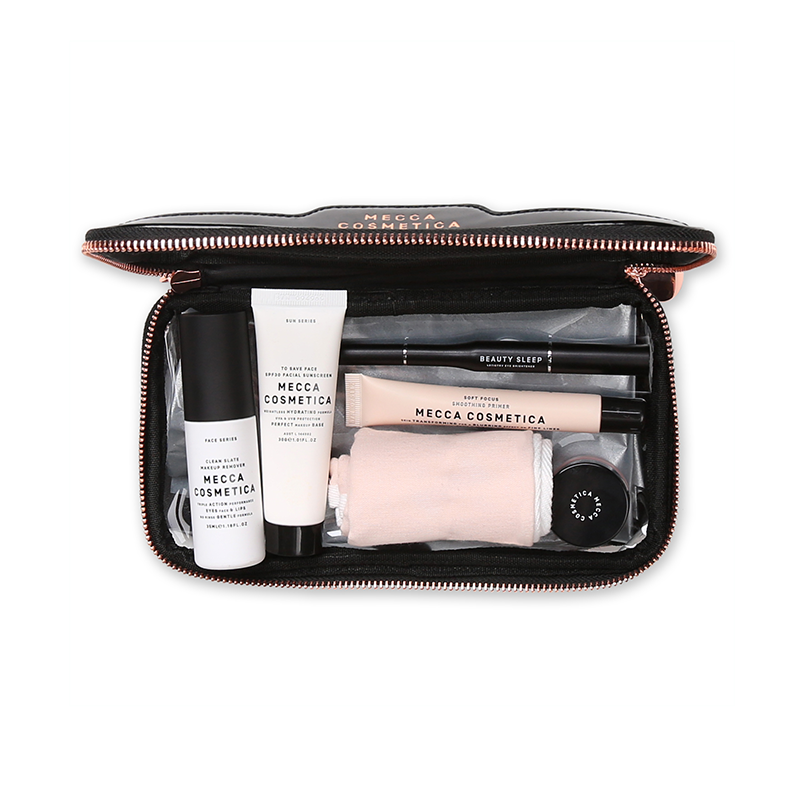 As my Turkey vacation draws near, I'm on the look out for anything that's going to help me pack fast and pack light, as well as make me feel and look a little better when my flight comes to an end. Thats where the new compact Mecca Cosmetica Jet Setter Kit comes in. It ticks all the above boxes and beyond. It's functional, flight-friendly and packed with the all the beauty essentials you need.
Inside the chic, clear beauty bag is a smoothing primer, SPF 25+ lip balm, make-up remover, wash cloth, SPF 30+ sunscreen as well as a tube of eye brightener. Which will certainly be necessary after a 25+ hour flight, that's for sure!
It's available for a limited time only, so if it's something you'll need in the near future, I'd snap one up asap here. Or if you have any which you can recommend to me, be sure to let me know!

Photos are not my own. Source Mecca Cosmetica.