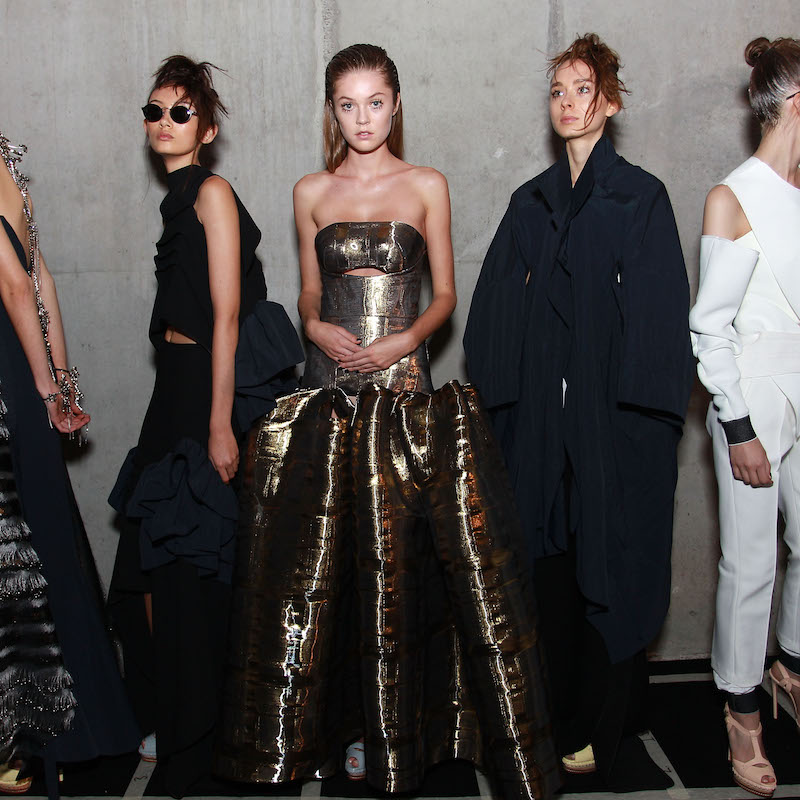 Mercedes Benz Fashion Week Australia begins today, which means among many other things, that I have spent the last week or so mentally rifling through my wardrobe, writing off everything I own and slowly panicking that I will literally have nothing to wear. After all I am only attending four out of a potential six days so every outfit needs to be perfect.
In an attempt to fill those gaps in my Fashion Week wardrobe, I took to the web and made a few last minute purchases from a range of Australian designers and brands I admire. Completing each and every look head to toe. So, here is a small edit of the key items that I will be wearing this Fashion Week…
Chloe Drew Small Leather Shoulder Bag. I don't want to lug a big heavy bag around all day so I will be cutting down my handbag essentials and packing them into into my new Chloe Shoulder Bag. Not only will it be easier to get around with a smaller bag. It's also the perfect option for day-to-night.
Chanel Ballet Flats. This Fashion Week I'll be living in my Chanel Ballet flats. I know everyone else will be in heels, but I want to make sure I am comfortable when I'm racing from one show to the next. That I'm not likely to trip over myself at any stage; And they are perfectly paired with every look.
Keepsake The Label Vertigo Skirt. My Keepsake Vertigo Skirt is such a staple in my closet as it can be worn anywhere and quite literally goes with everything. It's also a little more special than your basic black skirt with its flared panel details and beautiful luxe satin fabric.
I'll be posting a tight edit of everything you need to know and see from each day, as well as putting together a detailed debrief on each of my own looks, all my favourite shows and beauty trends at the end of the week. For instant updates check out the hashtag #MBFWA and make sure you follow me on Instagram by clicking here.
Photos are not my own. Source Mercedes Benz Fashion Week Australia – Toni Maticevski Runway Pictures Resort 2017.