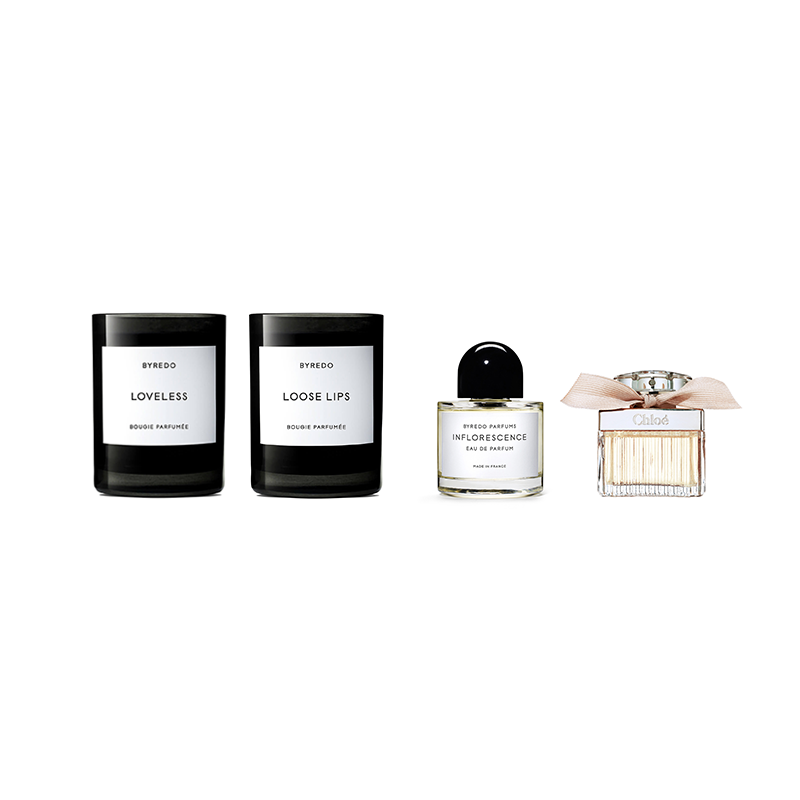 In my teens and my early twenties I only ever wore one fragrance. Then when I moved to Sydney eight years ago I began working at Estee Lauder in their PR department. Specifically working on their portfolio of designer fragrances. I went from owning just one fragrance, to many. And soon had a collection big enough to switch up my scent every day of the week. Since then I have always had an extensive range to choose from. Until now. When all at once, every bottle seemed to come to an end at the same time.
I am such a creature of habit, so I thought I would purchase something a little different this time. This weekend I paid a visit to Mecca at The Intersection in Paddington. They have an amazing range, including unique personal and home fragrances which you can't find in any of the major department stores. I always see Gypsy Water from Byredo on Instagram, so I was almost certain I would love it. But after finally having a chance to smell it, I decided it wasn't quite the right scent for me.
The girls at Mecca helped me go through the entire Byredo range, without actually having to smell everything! And quite quickly narrowed my selection down to just a handful of options which would suit my fragrance style. I fell in love with Inflorescence, which is a fragrance especially created to celebrate the beginning of Spring. That too seemed fitting! I also picked up two new Byredo candles for my home, which are just as beautiful as the personal fragrance range.
It's always nice to switch up your fragrance depending on your day, mood or the weather! So I also wanted to purchase a second. I've had Chloe's original EDT on my wish list for so long. So it was a very simple decision. Centred around the classically beautiful rose, Chloe offers a vibrant, modern take on the traditional flower. Mecca don't sell this fragrance in-store but you can buy it through their website here.
Find out a little more about each scent below….
Byredo Loose Lips Candle. A beautifully feminine and fruity scent, inspired Byredo founder Ben Gorham's childhood memories of his mother's lipsticks. A fusion of rose petals, Morello cherries, orris root and delicate notes of violets. Once used to fragrance lipsticks, this velvety candle adds a woman's touch to any room.
Byrdeo Loveless Candle. A deep and mysterious scented candle, captured in a effortlessly cool, gloss-black vessel with a contemporary edge. Adoxal and mandarin notes are released upon lighting, offering an air of freshness to an otherwise moody and exotic scent. Notes of petitgrain, wild tuberose, papyrus and black cedarwood linger.
Byredo Inflorescenc Eau de Parfum. Celebrating the onset of spring, this captivating scent is a stroll through overgrown flourishing flowers and captures the essence of bright blooms as they reach their peak. A heady blend of pink freesia, lily of the valley and fresh jasmine make for an alluring, joyous aroma.
Chloe Signature Eau de Parfum. Composed of pink peony, freesia, lychee, magnolia, lily of the valley, rose, cedarwood, amber and honey. This seductive scent is both comforting and intriguing. Encased in a beautiful bottle with real silver plating, and finished with a hand-tied ribbon. This fragrance will look beautiful placed any dressing table.
Photos are not my own. Source Mecca.