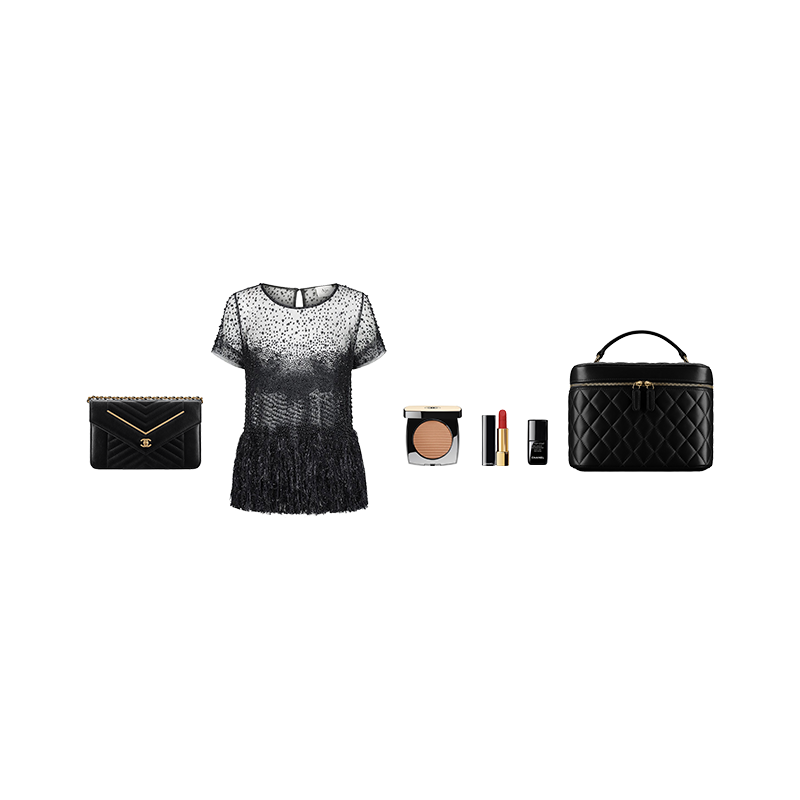 Paris is a place that I have dreamt about visiting all of my life. A place where the stars shine brighter, where your heart beats faster and where the summer days seem to last a little bit longer. For as long as I can remember the allure of Paris has always been there.
In July I finally had a chance to visit the worlds most romantic city for work. I have to admit that when I first found out I would be going on this trip, I immediately began to research the cities best croissants and macaroons, before making a start on a rather comprehensive plan for the small amount of free time I would have once all of the work was done.
A trip to Paris wouldn't be complete without visiting the Eiffel Tower. But there were so many other beautiful places which I had to see; From the Palace Of Versailles, the original Chanel Boutique on Rue Cambon and the newly refurbished Maison Chloe gallery. And than once my schedule was complete I began putting together a detailed and very long packing list.
Luckily I was flying Etihad who so kindly provide an additional bag allowance for fashion industry travellers. There's no denying two suitcases are better than one! The first was filled to the brim with new lingerie samples which were for the new Honey Birdette campaign shot on location in Paris. And the other, filled with the following essentials which I couldn't live without…
The Classics.
Or better referred to as my every day wardrobe; Lots of different tops; Including a classic black Country Road silk shirt, Tuchuzy silk singlet, Zimmermann silk t-Shirt, Bassike classic vintage t-shirt and my Bassike long sleeve vintage t-shirt. I also packed my very favourite black knit from Seed Femme. As well as my Top Shop Cropped Cigarette Pants which go with everything.
I don't go anywhere these days without my Camilla And Marc classic bomber jacket or my Chanel bag which is perfect for any occasions. At the very last minute I also decided to pack my new and very glamorous Aje Embellished Sheer La Pella Top (pictured above), just incase.
A Statement Dress.
It's always a good idea to have at least one really special dress in your suitcase. As far as romantic silhouettes go, a loose fitting, effortless little black dress remains as timeless as it is dreamy. It's also just as likely to be to be found on a Parisian street after dark, teamed with appropriate jewels as it during the day with a pair of Chanel ballet flats. On this particular trip I couldn't go past my favourite Camilla And Marc LBD.
Beauty Products.
I only ever pack my absolute skincare essentials when travelling and tried and true products. I can always count on Alpha H skincare to tame my sensitive skin. And I have recently fallen back in love with Chanel's skincare range. In particular La Nuit De Chanel, a serum which soothes and repairs skin during the night. I picked this up by complete accident in LA and have used it ever since. It is skin-saving on long-haul flights.
No matter where I'm travelling one of the first things I always pack is a red lipstick. It's the easiest way to instantly update your look, or make a casual outfit appear more glamourous. And best of all, it's almost as light as a feather. I also couldn't go anywhere without at least one beautiful fragrance. Right now I am obsessed with Yves Saint Laurent Mon Paris. All perfectly packed in my Chanel cosmetics bag.
Photos are not my own. Source as stated above.
Check Out the Hottest Travel Deals on Flights, Tours & More Now at STA Travel!