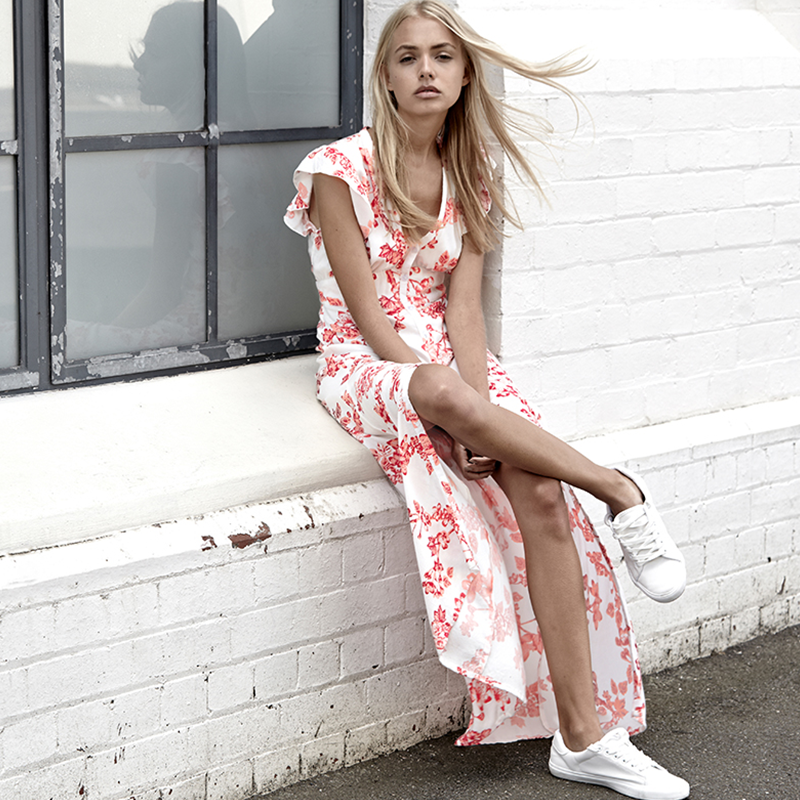 With spring just eight days away, I've started to think about a complete season wardrobe overhaul. I always wear a lot of dresses during the warmer months and I'm starting to miss how easy and effortless it is to get myself together of a morning. For that reason I've started looking for new season dresses with a hope to finding that one piece that will see me through the next few summer months…
With that mind, my first destination was the beautiful new collection from Steele. If you want instant elegance with a cool-girl vibe, you don't need to look any further. Featuring budding floral prints, off-the-shoulder sleeves, luxe silk satin, raw hems and light-wash denim pieces. The collection of loose silhouettes and relaxed styles is rather irresistible. Evoking a feeling of timeless romance, while still remaining modern.
The pieces from this collection you need, in order to seamlessly transition from winter to spring. And especially if you too are after an effortless easy dress for the summer season ahead; The Lily Dress in black print.  Maude Dress in black . Aria Dress in ash primrose . Farra Wrap Linen Dress in black . Belinda Dress in cherry primrose. As well as the Stellar Skirt in black print. To shop the entire Steele Femme Forte Collection visit their website by clicking here.
Photos are not my own. Source Steele Label.