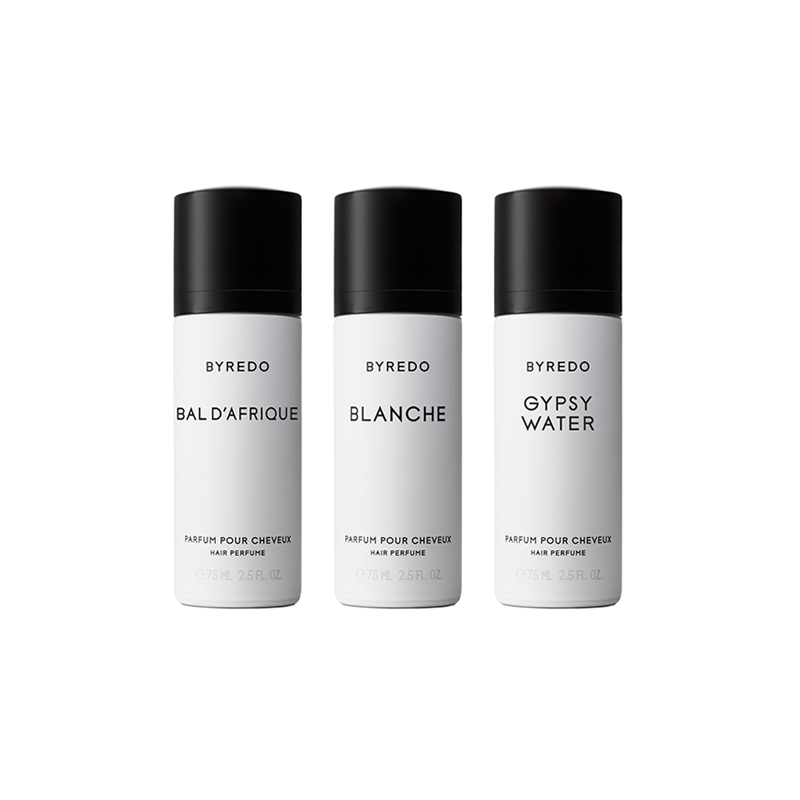 Finally, hair doesn't have to smell like Passiona any longer, thanks to a new collection of Byredo Hair Perfume. Byredo have taken their cult favourite fragrances, Gypsy Water, Blanche and Bal d'Afrique and created chic hair scents that'll disguise the smell of super-market-bought dry shampoo. Smelling like Byredo is almost good, if not better, than actually having clean hair anyway!
The range of Byredo Hair Perfume will be available to purchase at Mecca from the 29th of June. Visit their website here.
Photos are not my own. Source Byredo.