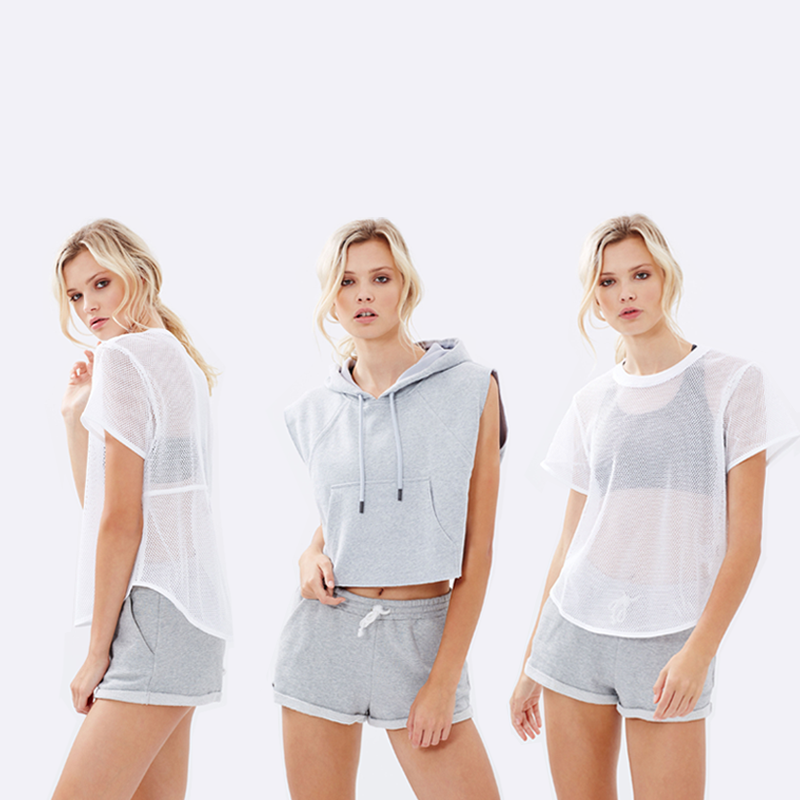 I only have to take a few steps outside my front door in Sydneys eastern suburbs to see that there is nothing more fashionable than keeping fit; A trend that hasn't gone unnoticed by Australian online retailer, The Iconic. Just last week they launched their new website, Iconic Sport. Dedicated entirely to activewear, their range includes high-performance, functional and fashionable sportswear pieces. Stylish enough for everyday wear as well as ballet to brunch approved.
While The Iconic has always ranged a small selection of sportswear, the launch of Iconic Sport will give customers the chance to shop over 40 sportswear labels in the one place. These include The Upside, Running Bare, Adidas by Stella McCartney, Adidas Performance, Calvin Klein and Nike. Just to name a few. Style edits currently span across 6 different categories which not only include yoga-tights and crops tops, but also key lifestyle pieces, sports accessories and an extensive range of Nike trainers.
My favourite pieces from their current range; The Upside Muscle Tank in Black . The Upside Carrie Tote Bag in Black . The Upside Lily Yoga Bag in Black . Nike Pro Indy Bra in Black . Adidas by Stella McCartney Swim Mesh Tee in White (pictured above) . Adidas by Stella McCartney YO Crop Hoodie in Grey Marle (pictured above) and Adidas by Stella McCartney Diadophis Pool Slides. To visit the Iconic Sport website and pick up something new for your own sportswear wardrobe click here.
Photos are not my own. Source Iconic Sport – The Iconic.