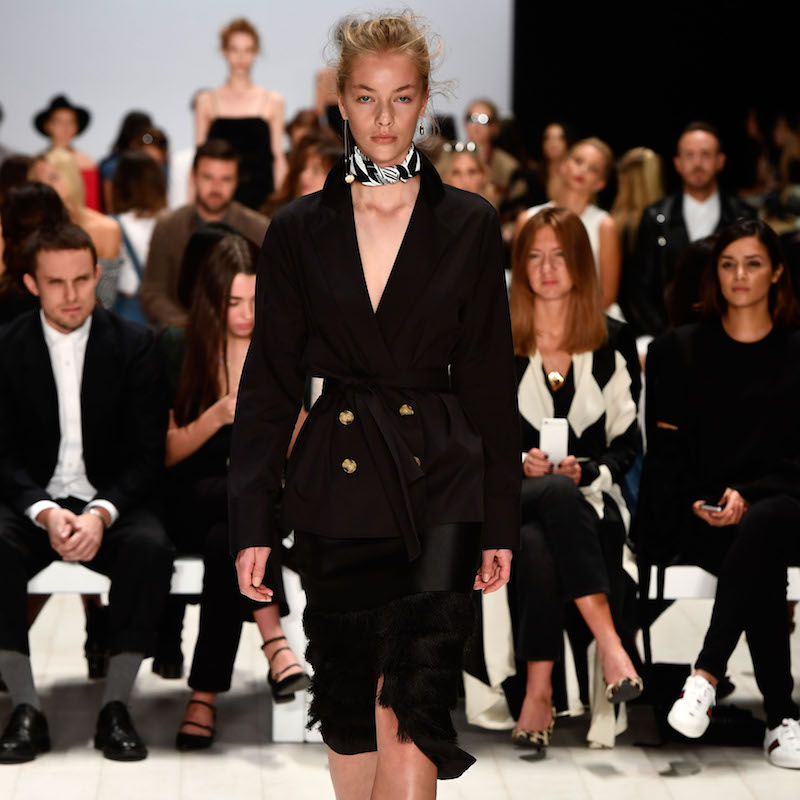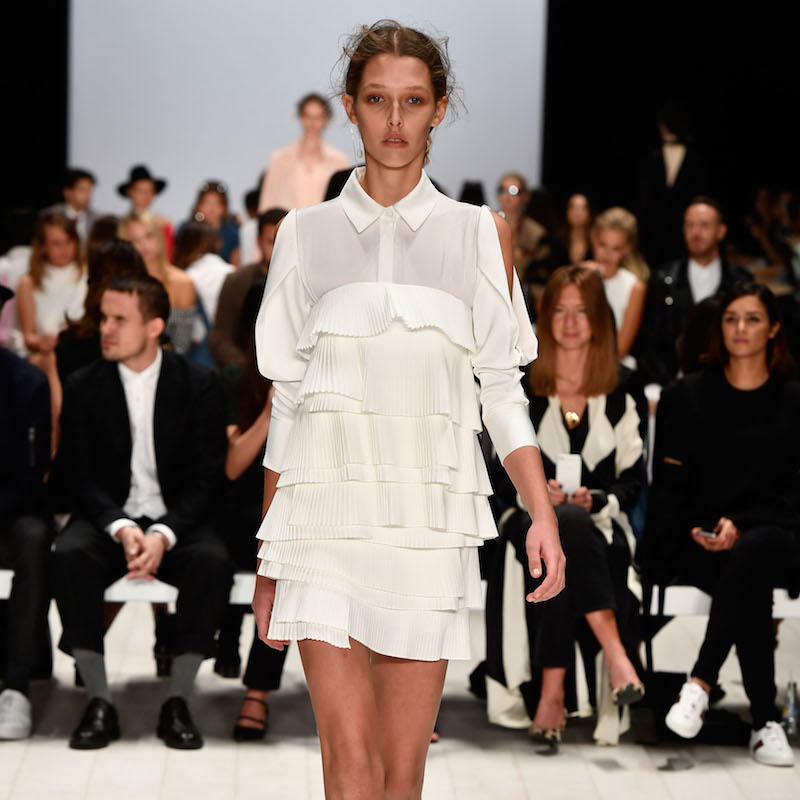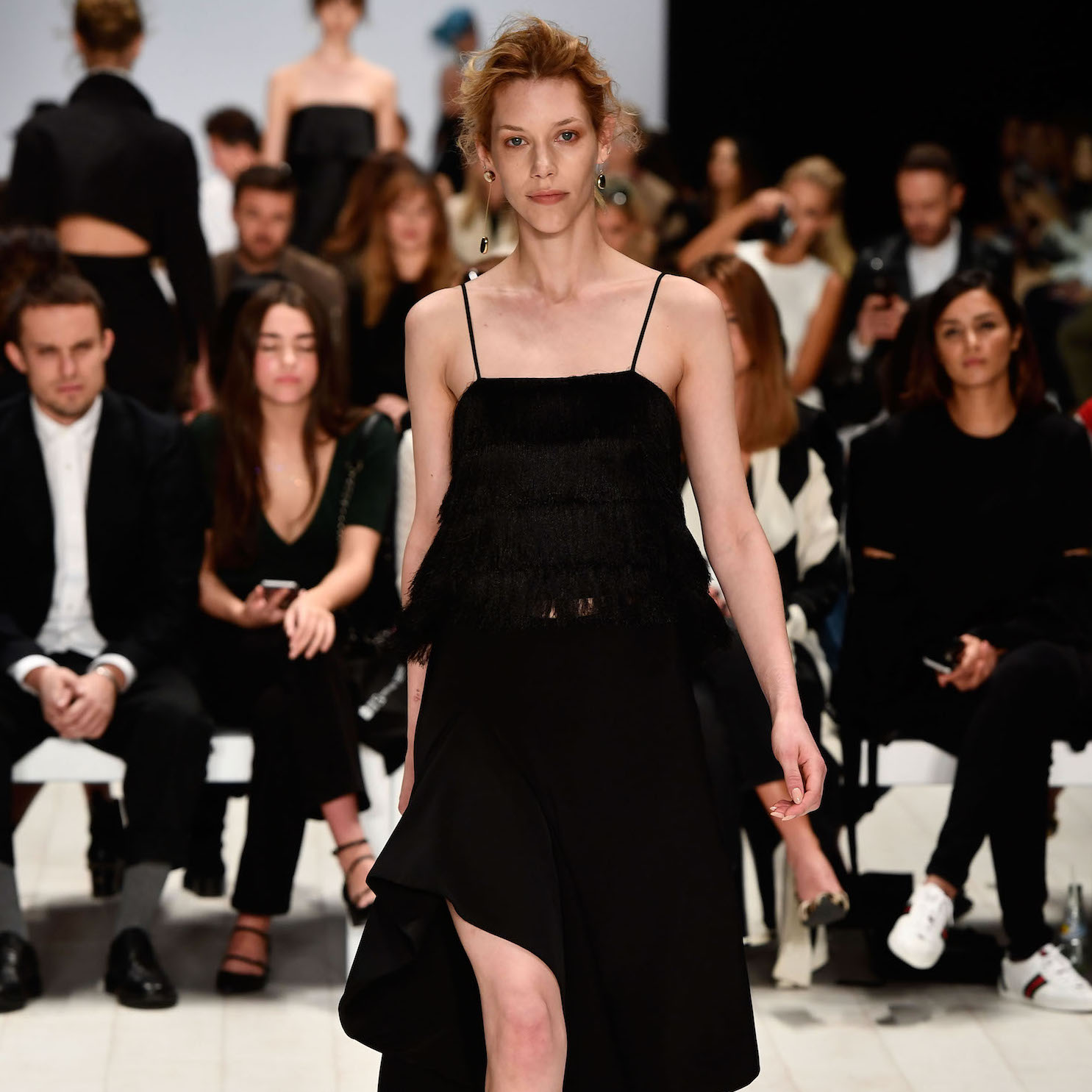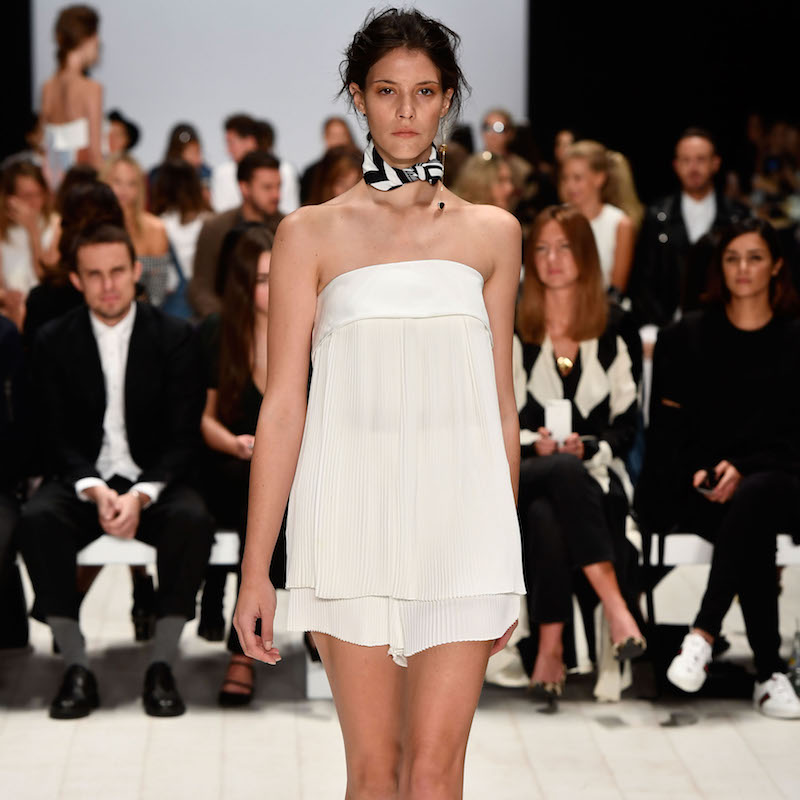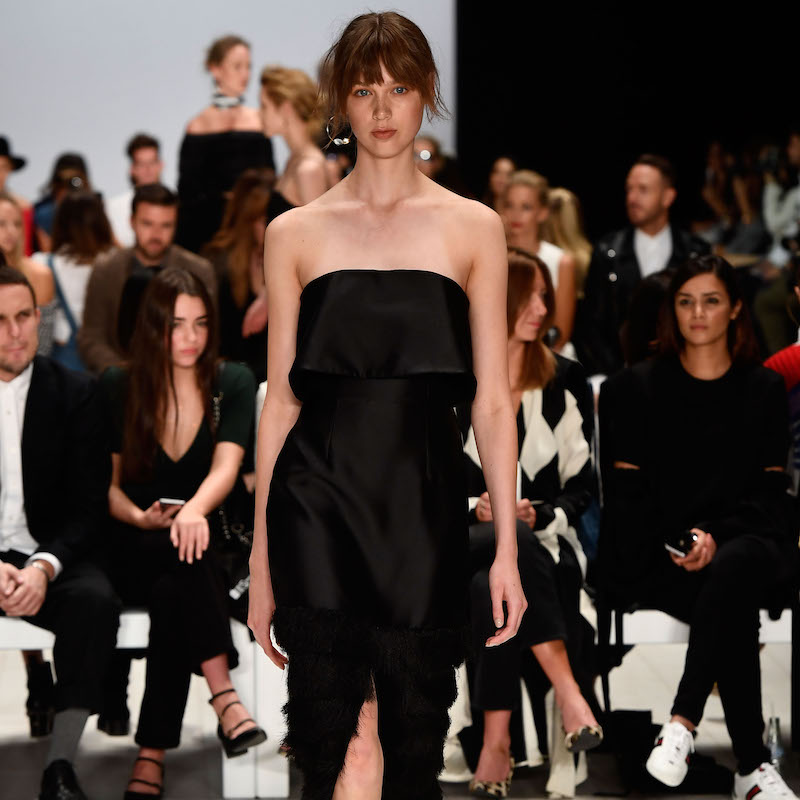 The Cmeo Collective MBFWA runway show was bursting with must-buy pieces, which is just one of the reasons why it was among my favourite shows at this years Mercedes Benz Fashion Week Australia. A range of oversized shirts and structured suits, set alongside feminine silhouettes and floaty hemlines. Perfectly paired with jewels from Dinosaur Designs and heels from JAGGAR Footwear.
Key styles from the collection; A white mini dress with layered pleats (pictured above), shirts featuring fluted sleeves, thigh-high slits and sleek skirts complete with lush '20s style fringe detailing. Splashed with a neutral colour palette of blush, blue, black and white, this collection can not only be paired back with itself, but your entire wardrobe. If you're wish list is anything like mine, I would start saving for October! Can't wait till then? Shop the current Cmeo Collective collection at the Fashion Bunker here.
Photos are not my own. Source Mercedes Benz Fashion Week Australia. Cmeo Collective MBFWA Getty.