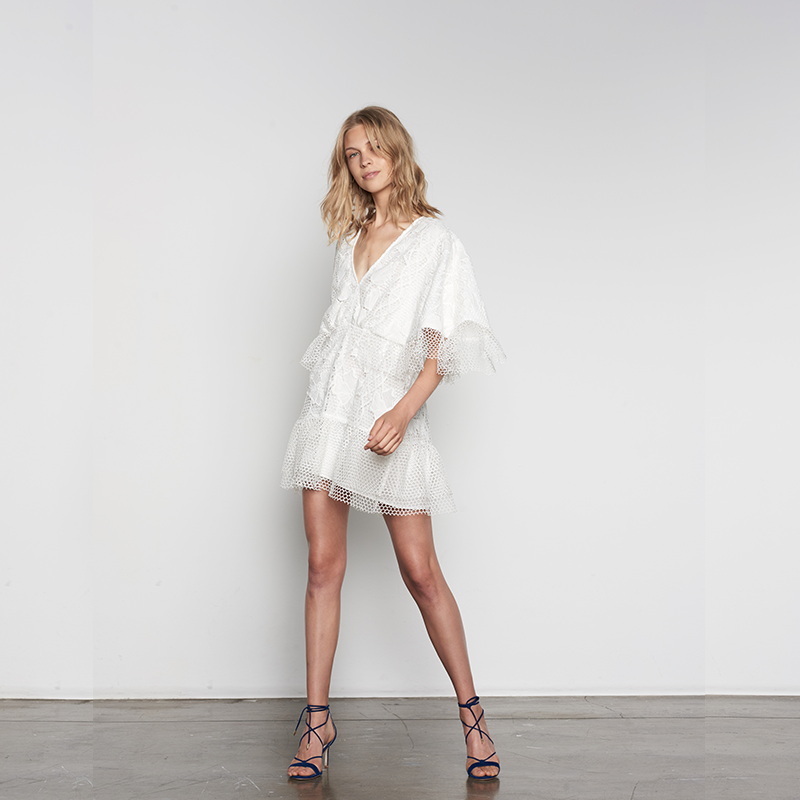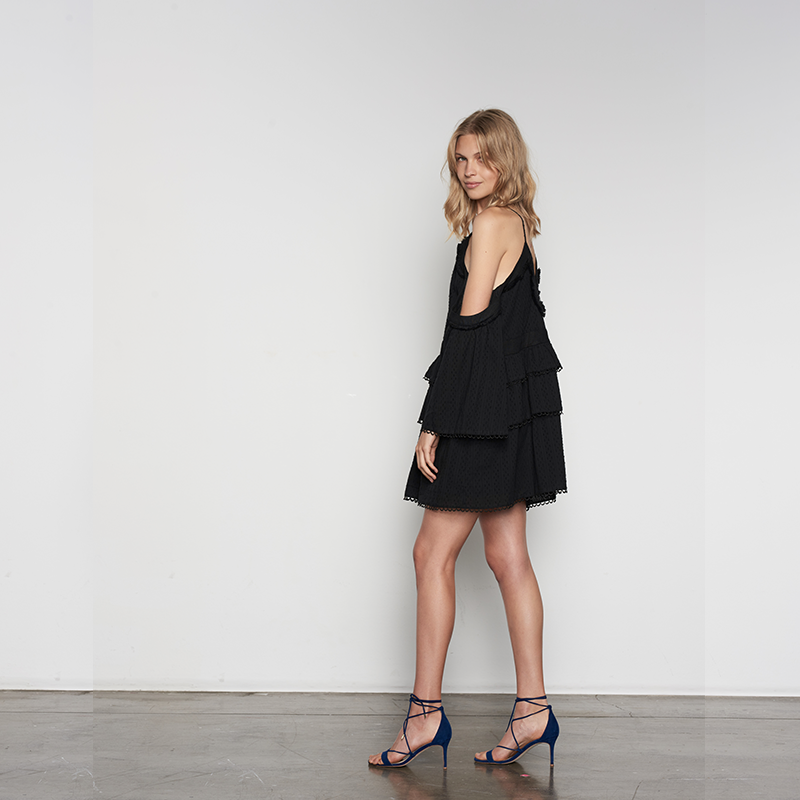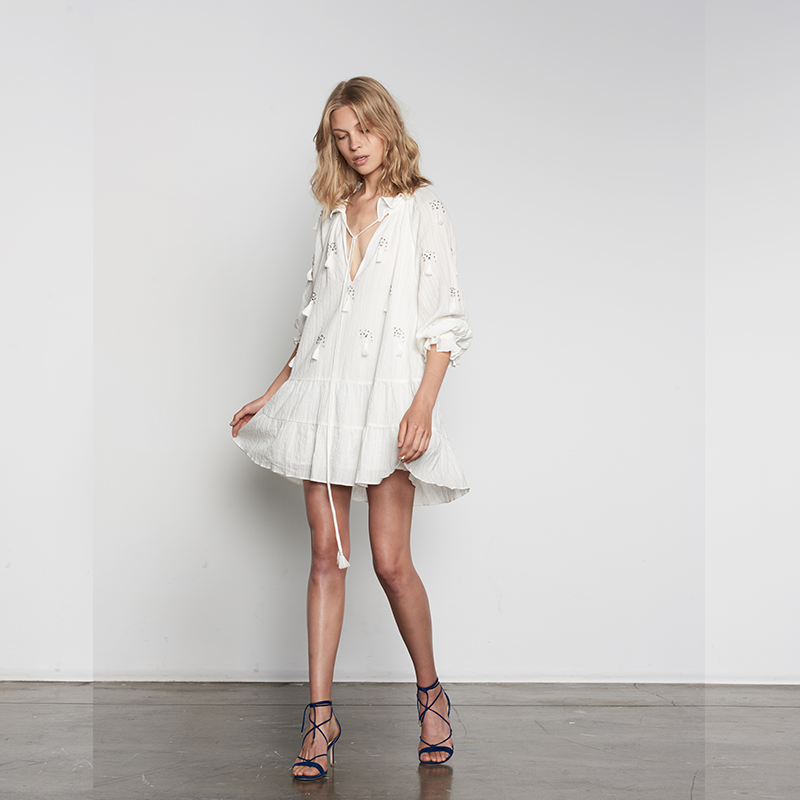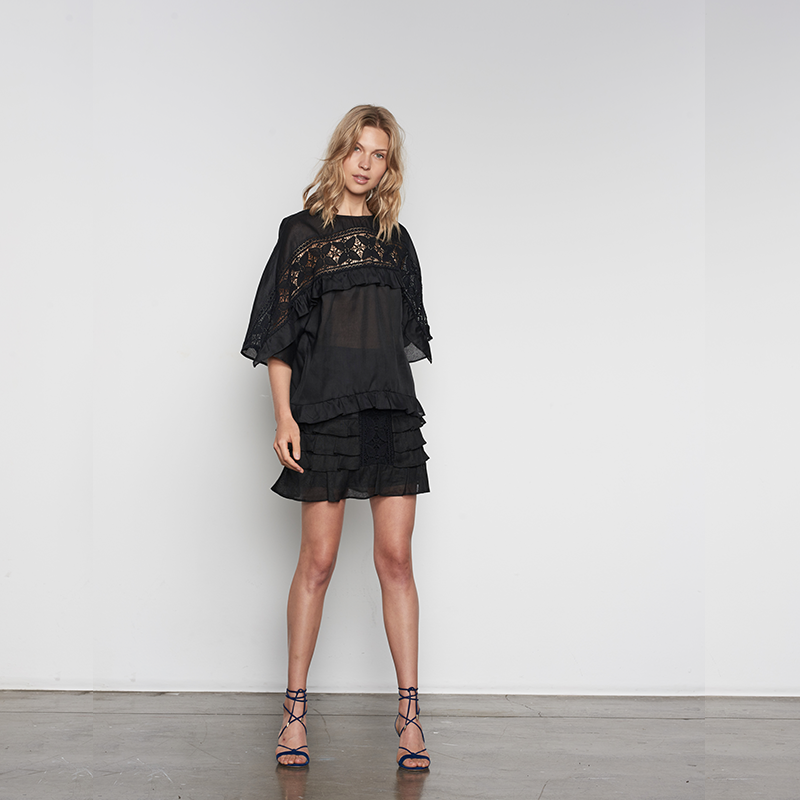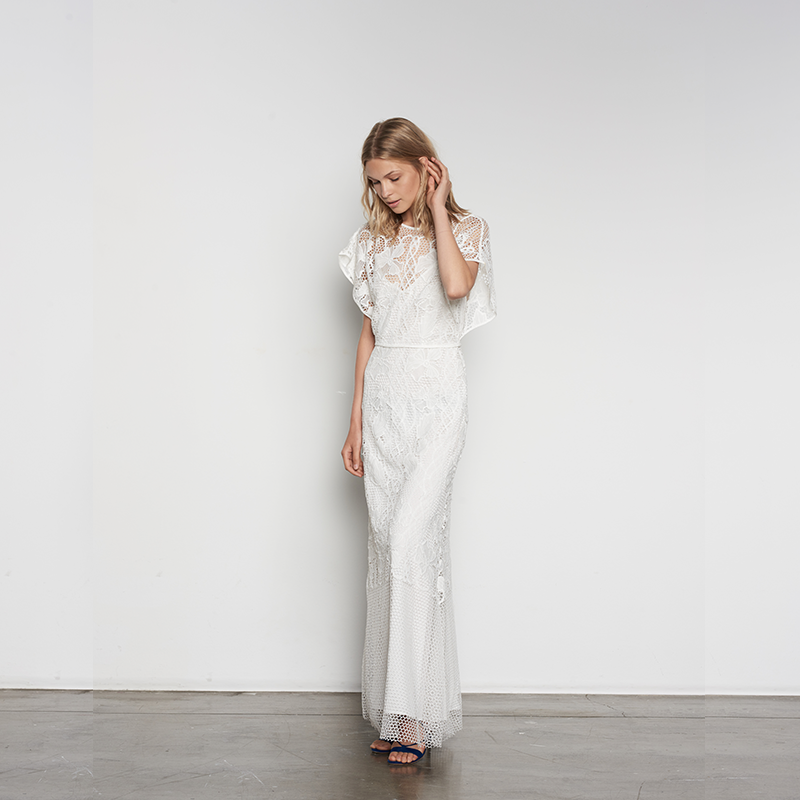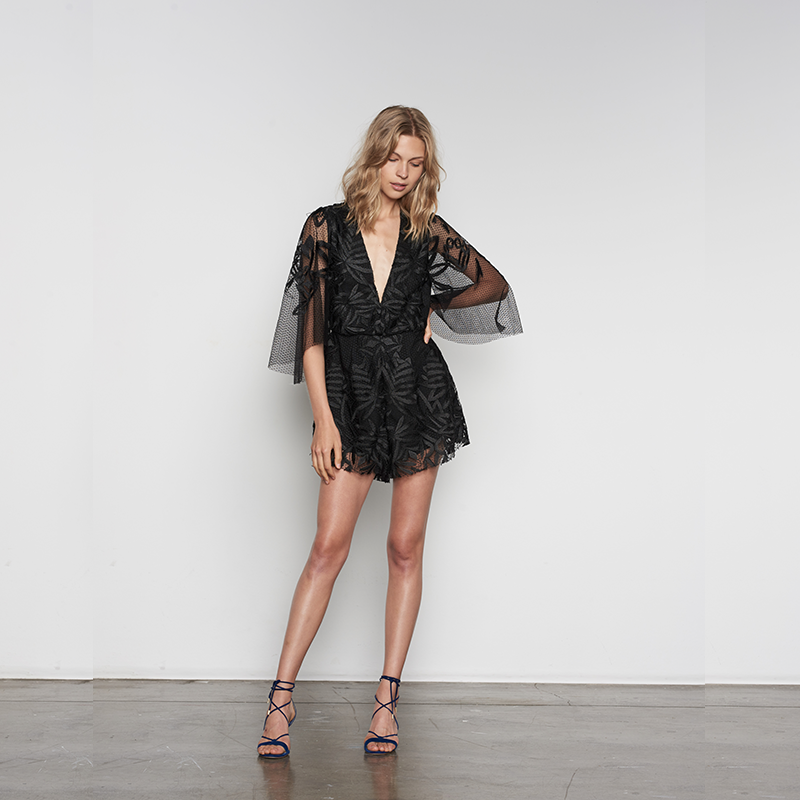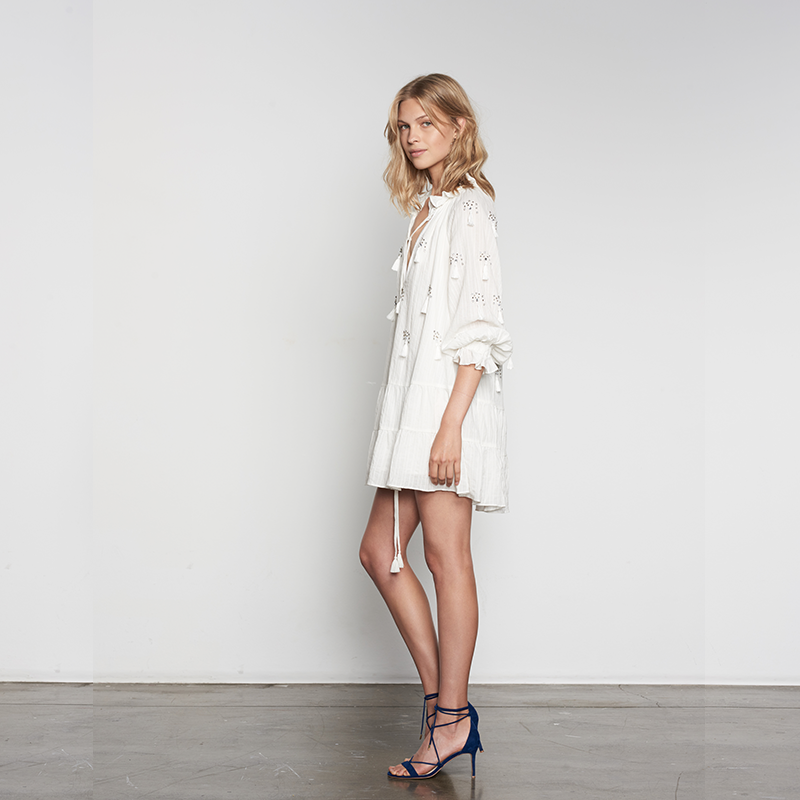 Florist runs, coffee catch-ups and a manicure were on the agenda today. Before coming home and settling into a very relaxed evening on the couch, punctuated by a spot of online shopping. With summer on the way out, I'm determined to get a head start on my new season wardrobe. So, for the past few weeks I have been frequently visiting my favourite online stores to see what's new. As well as musing over all of the new season trends.
I instantly fell in love with the Stevie May Chantilly Collection above. Featuring vintage silhouettes, opulent fabrics, romantic details and an elegant take on cool cottons. The range has a distinct bohemian feel with enough polish to make it work for every day. Injected with a colour palette of white, black and pastel blue. And set alongside delicate embroidery, crochet lace, sheer textures and ruffled trims. This collection comprises all the must-have styles of an ultra-desirable wardrobe.
The first addition to my own closet from this collection was the Black Heart Dress. Crafted from a beautiful pleated cotton, it's the kind of piece that makes you wonder how you ever lived without it. Other pieces I love from this collection; The Burning Desire Dress in black . Mercury Flounce Dress in black . Lady Of The Night Maxi Dress in white . Harper Top in floral print and Plateau Maxi Dress in black. To shop the styles which are currently available from Stevie May Chantilly collection click here.
Photos are not my own. Source Stevie May.